Top 5 IAS Coaching Institutes in Chandigarh – Choosing the Best IAS Coaching Institute in Chandigarh is important for your successful journey. Top 5 IAS Coaching Institutes in Chandigarh list that we have created comes in the wake of the fact that today, more and more youngsters from different streams like science, history, arts and even engineering, aspire to join the civil services to become an IAS, IFS, IPS or join other administrative services. Chandigarh is slowly but surely becoming the hub of IAS coaching due to its proximity to Delhi and the growing demand for coaching services.
Call on this number to get the free guidance 9915109266
IAS
IAS stands for the Indian Administrative Service. It is the highest employment under the government of India which takes place through an open competitive examination conducted by the Union Public Service Commission.Indian Administrative Service (IAS) is the Civil Services Examination and one of the toughest competitive exams in India conducted by Union Public Service Commission for the recruitment of officers for the All India Administrative civil service.
Eligibility criteria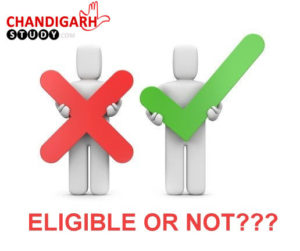 Nationality:
Candidate Must Be A Citizen Of India.
Education Qualification:
Candidate Must Have Obtained A Degree In Any Discipline From A Recognized University Or Institution.
Applicants Appearing For Their Final Year Degree Exam Are Also Eligible To Apply For IAS
Candidates Who Have Passed Final Year Of MBBS Exam But Are Yet To Complete Internship Can Apply For The Prelim Exam.
Age Limit:
Minimum Age Is 21 Years and Candidates Will Be Not Allowed, If They Exceed Age Of 32
Age Relaxation of 3 Years for OBC Candidates and 5 Years for SC/ST Candidates
Tips to help you choose from the Top 5 IAS Coaching Institutes in Chandigarh
Always talk to current and old students of the center before choosing any particular institute. The students will be able to give you a clear picture of what's happening inside the center.
Look at the past few year's results. A good institute must be consistent with its performance over the years.
Some institutes have an excellent teacher for a particular subject but don't focus on other subjects. That shouldn't be the case. So, check out the credentials of all teachers before you sign up.
Check out if the institute updates their study material frequently. The UPSC makes revisions to the syllabus and pattern very often and it's essential for the institute to keep themselves updates if they want their students to perform well.
Check if the institute is located in a locality that is convenient for you. Also, look for the availability of cheap student accommodation and public transport near the Institute.
Look beyond the brand name. Some institutes have built a name for themselves in the past but sadly don't live up to it. So, check if the center is still relevant before enrolling.
There is a large number of IAS coaching institutes in Chandigarh which attract not only candidates from Punjab, Haryana, Himachal Pradesh but also from places as far as Jammu & Kashmir, Rajasthan, Uttrakhand etc.
Top 5 IAS Coaching Institutes in Chandigarh
1. Chandigarh Academy
Chandigarh Academy is one of the most popular IAS institutes in Chandigarh. Chandigarh Academy has come a very long way with branches in Chandigarh, Mohali, and Panchkula.
Apart from world-class infrastructure and facility, there are a few things which make Chandigarh Academy stand apart from other IAS institutes in Chandigarh. For instance, the institute has launched a mentorship program with the help of which the institute brings the selected alumnus and current IAS students together to help students gain excellent insights about how the past students succeeded in clearing the IAS exam. It also organizes interaction with a number of senior IAS officers to help students get a better perspective.
Address: SCO 54-55, 3rd Floor, Sector 34A, Chandigarh, 160022
Phone No. 9915109266
Timings: 8 am to 9 pm
Website: http://www.chandigarhacademy.com/
2. Surbhi Academy
Surbhi Academy is one of the oldest IAS coaching centers in Chandigarh. The institute has an impressive track record of facilitating students to join Central, State and All India services.
Surbhi Academy offers courses for all the regular papers as well as anthropology and public administration. Regular tests, audiovisual aids and lectures by serving and retired Civil Servants are some of the reasons that differentiate Surbhi Academy from other IAS institutes in Chandigarh. On average, the institute is known to have at least 20-25 candidates who succeed at every civil service examinations.
Timings: 8 am to 9 pm
Website: http://www.surbhiacademy.com/
3. Defense Academy
The faculty of Defense Academy is made up of several experienced teachers, educators, and administrators. Defense Academy focuses on creating a healthy learning environment for the students to ensure that they are groomed a dedicated, gifted, knowledgeable and imaginative faculty. In the past few years, the institute has been able to achieve 60%-70% successful results in both the Mains and Prelims of IAS examination. Since its inception, more than 150 of its students have been selected in APPSC under many different categories.
Timings: 8 am to 9 pm
Website: http://www.defenceacademy.in/
4. Career launcher Institute
Run by the team of experienced personals and doing exceptionally well in preparing the students for CAT and Bank PO, the career launcher has put its step into the field of IAS preparation institute in past few years. This institute has not only put his step but has made its presence felt in the sky of IAS preparation institute. This is justified by the result analysis of few past years. This coaching center has changed the life of many students in few past back years.
5. IAS Today Institute
IAS Today is one of the leading Study Centre for IAS that gives quality coach guidance and coaching to dynamic and young aspirants and converts them into accomplished Civil Servants serving the country. This institute has got a magnificent work history of about 10 years continuously putting stress on producing quality students to fit into services. This lays importance on factual understanding, analytical reasoning, decision-making ability, and quality coaching and personality development through its various interactive programs. The faculty of this institute is those people who have experience of Civil Services, Other State Civil Services Examinations.
While it's no doubt that coaching centers can help you save time and guide you in the right direction when it comes to exam patterns, format, and materials, you shouldn't forget the power of self-study. Remember that the center is just there to simplify your preparation time. However, the time you spend on studying and sharpening your skills is what matters a lot.
Let the coaching center act as your stepping stone and help you focus your efforts in the right direction and we hope that our list of Top 5 IAS Coaching Institutes in Chandigarh would help you in this regards.