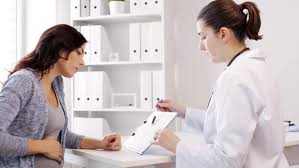 A gynecologist is a medical doctor who is a specialist of women's reproductive system. A general physician only treat and pinpoint minor women's health problems, when we have certain aspects of women's health then expert opinions of gynecologists are absolutely mandatory.In this article, we present you Top 10 Gynecologists In Chandigarh.
What does a gynecologist Perform?
A gynecologist does a variety of tests and exams on women's health. They are responsible for performing an exam on yearly bases on adult women to ensure good reproductive system.In their Checkup, gynecologist does physically check on the patient, do the STD tests, perform a pap smear, Breast exam and monitor the woman's use of birth control.
Gynecologists can also be certified as obstetricians through which they monitor the health of the women plus fetus during a pregnancy.
List for Top 10 Gynecologists in Chandigarh
Dr. Surinder Kaur [MBBS, MD – Obstetrics & Gynecologist]

Location 1616, Sector 7C., Chandigarh
Experience 38 years in-2003 – 2015 Senior Consultant at Gynae and Fertility Clinic
2009 – 2014 Visiting Consultant at Fortis City Centre
2011 – 2013 Visiting Consultant at Max Hospital
Education She completed MBBS from Government Medical College & Rajendra
Hospital, Punjabi University, Patiala in 1977 and MD – Obstetrics &
Gynaecology from Sardar Patel Medical College in 1994.
Dr. Sunalini Suri [MBBS, MD – Obstetrics & Gynaecology]
Location Chandigarh 35-A

Experience 37 Years – Government Hospitals including G.M.S.H. Sec 16, Chd
Civil Hospital, Mohali.Private practice from 2006 to till today
Education Post graduation (MD in Obstetrics & Gynaecology) from Patiala Medical College
Dr. Nirja Chawla [MD – Obstetrics & Gynaecology, MBBS]
Location Sector 44
Experience 1991 – 2016 Senior Consultant at Fortis Hospital
2016 – 2016 Director, Obstetrics Gynaecology, Infertility,
Surgery and Allied Services at Paras Bliss Hospital
1988 – 1991 Pool Officer (Junior Consultant) at PGIMER
Education MD – Obstetrics & Gynaecology – Lady Hardinge Medical College,1984
MBBS – Lady Hardinge Medical College, New Delhi, 1980
Diploma in Gynecological Endoscopic Surgery – Staten Island
University, Hospital, New York, USA, 1997
Dr. G.K.Bedi [MBBS, DGO]
Location Sector 33
Experience 1999 – Present Consultant Gynaecologist & Owner at
Bedi Hospital & Infertility Center
Education MBBS – Lady Hardinge Medical College, New Delhi, 1976
DGO – Dayanand Medical College & Hospital Ludhiana, Punjab,1986
Dr Abha Gupta [MBBS, PGDMCH]
Location Sector 42

Experience 20 years
Education MBBS – Government Medical College, Jabalpur – 1997
Post Graduate Diploma in Maternity and Child Health (PGDMCH) –
Christian Medical College, Ludhiana – 2002
Dr. Mamta Gill [MD – Obstetrics & Gynaecology, MBBS]
Location Sector 38
Experience 24 years
Education MD – Obstetrics & Gynaecology – Punjab University – 1998
MBBS – Government Medical College, Patiala – 1993
Top 10 Gynecologists in Chandigarh
Navpreet Buttar [MD – Obstetrics & Gynaecology, MBBS]
Location Sector 61
Experience 2004 – 2007 Resident at GMC
2007 – 2010 Registrar at PGIMER
2010 – 2015 Consultant at Indus
1996 – 2002 MBBS at GMC AMRITSAR
2010 – 2013 CONSULTANT at IVF TRAINIG
Education MD – Obstetrics & Gynaecology – Government Medical College & Rajendra
Hospital, Punjabi University, Patiala, 2007
MBBS – Govt. Medical College, Amritsar (Punjab, India), 2017
Ruchi Rai Ahuja [MBBS, MD – Obstetrics & Gynaecology,]
Location sector 18
Experience Junior Resident (gynae )2000_2003 at King George Medical University
Research Associate(gynae) 2004-2006 at King George Medical
Senior Resident(gynae ) 2006_2009 at Government Medical College
Education MBBS – King George Medical University – 1998
MD – Obstetrtics & Gynaecology – King George Medical University2003
PhD(breast diseases) – King George Medical University, Lucknow 2012
Umesh N Jindal [MBBS Gynaecologist,]
Location Sector 20
Experience 41 years of experience
Educations MBBS – Govt Medical College, Patiala, India – 1976
Divya Awasthi [MBBS, MS – Obstetrics & Gynaecology]
Location Sector 44A
Experience 2011 – Present Consultant at Max Superspeciality Hospital
Education MBBS – Institute of Medical Sciences, Banaras Hindu University 2004
MS – Obstetrics & Gynaecology – Institute of Medical Sciences, Banaras
Hindu University (IMS-BHU), 2008
DNB – Obstetrics & Gynecology – National Board Of Examination, 2010