Are you confused that Is it the best option to choose PHP as a Future Career and if you choose PHP Development, then How can you get the Job in PHP?
Don't worry!
We are here to clear your confusion.
If you are seeking to develop your career in Advance technology or want to step into IT Sector, PHP Development is the best option you can opt. As PHP is a mostly used scripting language used for the development of Websites. PHP development is relatively easy for beginners to learn the fundamentals. It is using for many purposes like web-based applications, custom applications and CMS, chat software, and developing dynamic tools.
Now, after analyzing the benefits of PHP, you might be wondering that how you get a job into PHP Development in Chandigarh or not? We are mentioning some prerequisites here that how you can get a job in PHP Development in Chandigarh.
How to get PHP Jobs in Chandigarh?
PHP is an open source platform, provides highly flexible programming standards, support for latest features, and capability to run on any kind of environment. No matter what industry you want to join or belong to, PHP can serve you for making corporate websites, e-commerce, blog, and social networking portals.
Eligibility Criteria to become a PHP developer is:
Education Qualification required before PHP: –
If you have Cleared 12th
Bachelor's degree preferably in information technology, computer science, software engineering or some other related field
Master's degree preferably in information technology, computer science, software engineering or some other related field
Prerequisites Technical Knowledge: –
If you have a knowledge of C & C++ that is required to understand the PHP programming logically.
Have knowledge of Programming Concepts of Core PHP Programming
Have knowledge of Programming Concepts of Advance Object Oriented PHP Programming
Knowledge of MVC design patterns
Knowledge of HTML5 & CSS3
JavaScript, Jquery, Ajax.
Responsive Website Development
Familiarity with SQL/NoSQL databases and their declarative query languages.
Knowledge of CMS or frameworks
However, one thing that you must keep in mind is that hands on experience hold more relevance than certification. Certifications do help you with better and more opportunities but ultimately, it's the real-world experience that counts.
What are the Popular Frameworks of PHP that are required to step into IT Industry in 2017?
Like any other popular languages, PHP also has some impeccable frameworks that can make the development much more interesting, fast and productive. Also, it ensures that the website is secured from the attacks such as SQL injection, XSS attacks, and others. Some of the best PHP frameworks present in the IT industry are listed below take a look –
Laravel
Symfony
CodeIgniter
CakePHP
Zend Framework
Falcon
Slim
Yii
Fat-Free
Kohana
FuelPHP
Flight
PHP-Mini
Zikula
Each of the frameworks has their own importance in the market and offers different, unique and wonderful features.
Some Popular Websites and Applications Running on PHP
There are so many big websites and applications which are running on PHP. Some of them are listed below, take a look –
#1 Facebook
Facebook is the largest social media that is accessed by a large range of desktops, laptops, tablet computers, and smartphones over the Internet and mobile networks. Users can add other users as "friends", exchange messages, post status updates and digital photos, share digital videos and links, use various software applications ("apps"), and receive notifications when others update their profiles or make posts.
#2 Drupal
Drupal is a free and open-source content management framework written in PHP. It provides a back-end framework for at least 2.2% of all Web sites worldwide – ranging from personal blogs to corporate, political, and government sites. Although Drupal offers a sophisticated API for developers, basic Web-site installation and administration of the framework require no programming skills.
#3 Joomla
Joomla is a free and open-source content management system (CMS) for publishing web content. It is built on a model–view–controller web application framework that can be used independently of the CMS. Joomla is written in PHP, uses object-oriented programming (OOP) techniques (since version 1.5) and software design patterns, stores data in a MySQL, MS SQL (since version 2.5).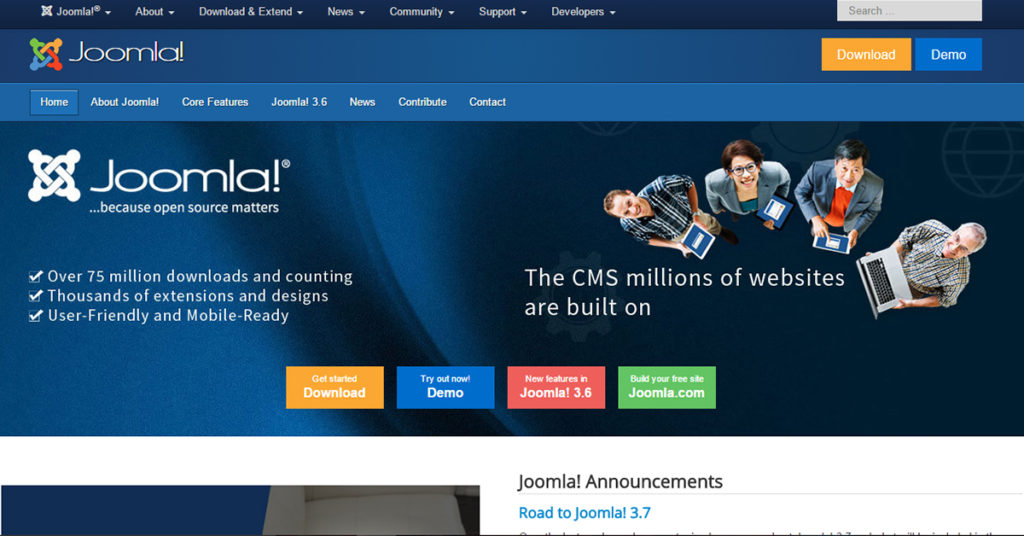 #4 WordPress
WordPress is a free and open-source content management system (CMS) based on PHP and MySQL. WordPress is installed on a web server, which either is part of an Internet hosting service or is a network host itself. WordPress is reportedly the easiest and most popular website management or blogging system in use on the Web, supporting more than 60 million websites.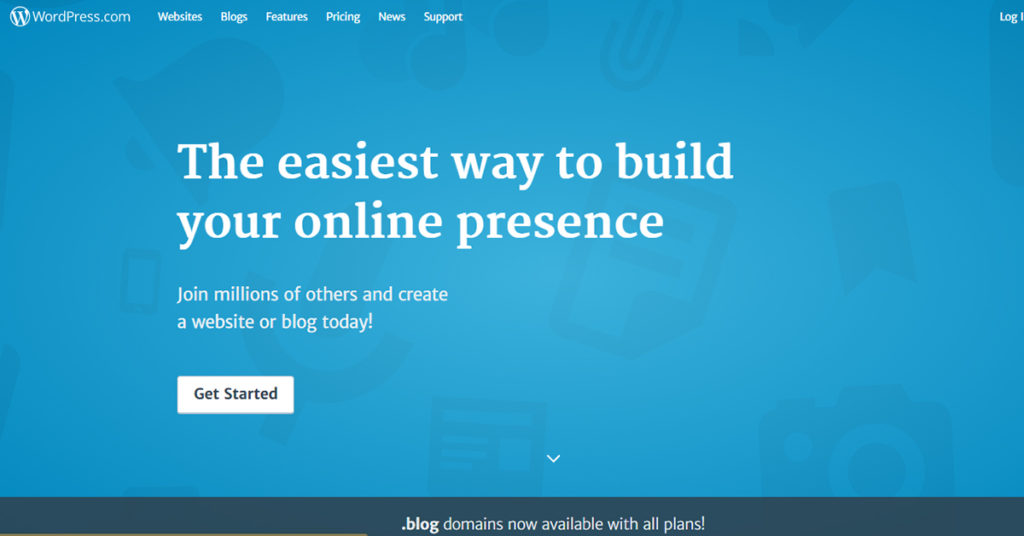 #5 Wikipedia
Wikipedia is a free online encyclopedia that generally allows anyone to edit any article and create them. Wikipedia is the largest and most popular general reference work on the Internet and is ranked among the ten most popular websites. Wikipedia was launched on January 15, 2001, by Jimmy Wales and Larry Sanger.
Among the most frequently used platforms, WordPress is the number one tool that's being used worldwide across various niches. Small businesses such as restaurants, pet stores, and even sewage companies use WordPress to create their own website and use it to promote their range of products and services.
Thus, PHP development is an interesting field with enormous scope and bright prospects in the country. Having right set of skills, domain knowledge, and right approach can help you to build a career which is personally gratifying and professionally stable.
Hope this article have clear all your confusion regarding how to get Jobs in PHP Development in Chandigarh.